Meet Our Team
Site Director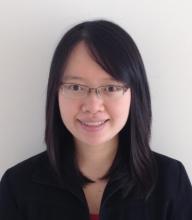 Dr. Giselle Yeo
Giselle is an academic fellow in the Charles Perkins Centre at the University of Sydney. Her research in the field of stem cell biotechnology aims to understand how stem cells grow and become specialised cells in order to develop new ways of manufacturing these clinically valuable cells. Giselle administers the academic content of the program and oversees the program finances.
Site Coordinators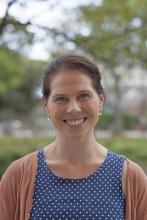 Ms. Eugenia O'Brien
Eugenia is the senior science communicator for biology and agriculture at the University of Sydney. She develops, delivers, and evaluates educational and engaging science experiences for high school students and their teachers, with an emphasis on supporting HSC biology and agriculture students to gain access to resources and expertise to improve understanding. Eugenia holds a Bachelor of Applied Science in Ecology and Environmental Science, a Graduate Diploma in Science Communication and a Bachelor of Primary Education. She has a wealth of experience in the informal education sector and is passionate about getting students excited about scientific phenomena and creating opportunities for real-world science experiences. Within ABE, Eugenia manages and coordinates all operational aspects of the program, including PDIs, kit loans, evaluations, and reports.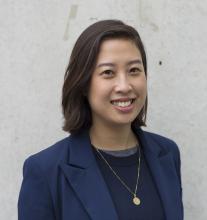 Dr. Chau Le
Chau is a senior science communicator at the University of Sydney who is passionate about science education and outreach. She is currently serving as executive officer in the School of Geosciences. Chau completed a PhD in Microbiology, studying diet-gut microbe interactions and how they impact feeding behaviour. Together with Eugenia, Chau coordinates all operational aspects of the program.
Site Technician
Ms. Deborah Phillips
Deb is a senior technical officer at the University of Sydney. In this role, she leads a team of technicians in supporting undergraduate practical teaching for the Biochemistry and Microbiology disciplines within the School of Life and Environmental Sciences. Deb has worked in undergraduate biochemistry teaching for 30 years and has been involved with the ABE Australia program since its inception. Deb oversees the management of loan kits and is the first point of contact for technical questions.
Technical Assistants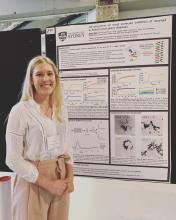 Ms. Sarah Ball
Sarah is a third-year PhD candidate in the discipline of Pharmacology at the University of Sydney. Her research focuses on drug design for treating amyloid-related diseases, such as Alzheimer's Disease. Sarah prepares the kits before they are sent out to the schools and checks that everything is returned in good condition. When Sarah is not submerged in the science world, she enjoys printmaking and running with her dog.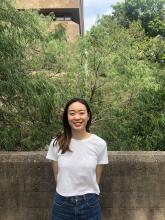 Ms. Emina Hayashida
Emina joined the Amgen team shortly after starting a PhD focused on neuroinflammatory diseases of the brain, an area that she has been interested in since her undergraduate studies. Together with Sarah, Emina is also involved in preparing and checking the loan kits. As much as she loves research, on weekends you'll find Emina relaxing outdoors, far away from the lab!
Teacher Liaison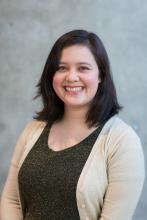 Dr. Caitlin Fisher
Caitlin received her PhD in optical physics from the University of Sydney but has always had a soft spot for biology. As teacher liaison for the program, Caitlin is responsible for contacting teachers and ensuring their bookings with the ABE equipment go smoothly. Outside the ABE program, she enjoys organising programs for the Faculty of Science in general, such as lab excursions, multi-discipline STEM days, and in-school programs for rural schools.
School Engagement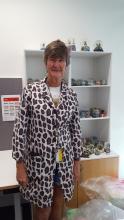 Dr. Dale Hancock
Dale has been involved in the training of undergraduate students in Molecular Biology and Biochemistry for over 30 years at the University of Sydney. She has designed, coordinated, and lectured in many courses at first-, second-, and third-year level, with particular focus on the experimental work. Her research passion is RNA metabolism—both synthesis and breakdown, particularly the emerging work on the role of microRNAs in regulating gene expression.