About the Amgen Biotech Experience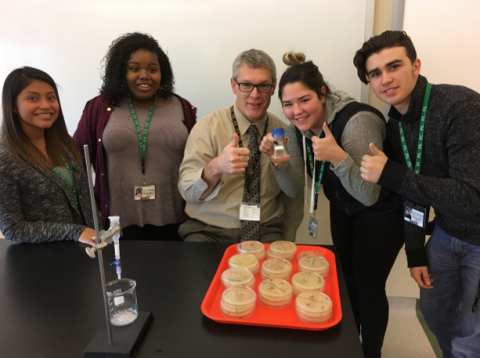 The Amgen Biotech Experience (ABE) is an innovative science education program that empowers teachers to bring biotechnology to their classrooms.
ABE provides teacher professional development, curriculum materials, and research-grade equipment and supplies to secondary schools at no cost. The program features a hands-on molecular biology curriculum designed to introduce students to the excitement of scientific discovery. Each year, approximately 90,000 students and 1,500 science teachers participate in this program and have the opportunity to explore the methods scientists use to create biotechnology medicines. The reach of the program has been extraordinary, with nearly 850,000 students to date having experienced the fundamentals of biotechnology across North America, Europe, and Asia Pacific. 
Visit the ABE website to learn more!
Visit Bellarmine's School of Education and Department of Biology to learn more!