Program Supporters
The Amgen Biotech Experience (ABE) San Francisco/Bay Area is funded by the Amgen Foundation. However, the program is made possible through the generosity and support of numerous organizations and individuals in addition to the Amgen Foundation. We would like to acknowledge the following:
Amgen Foundation
The Amgen Foundation seeks to advance excellence in science education to inspire the next generation of innovators, and invest in strengthening communities where Amgen staff members live and work. To date, the Foundation has donated over $250 million in grants to local, regional and international nonprofit organizations that impact society in inspiring and innovative ways. In addition to the Amgen Biotech Experience, the Amgen Foundation brings the excitement of discovery to the scientists of tomorrow through several signature programs, including Amgen Scholars and Amgen Teach.
For more information, visit www.AmgenInspires.com and follow www.twitter.com/amgenfoundation.
 

Education Development Center
The ABE Program Office is based at Education Development Center (EDC), a global nonprofit organization located outside Boston, Massachusetts. The Program Office serves as the administrative home for the Amgen Biotech Experience (ABE), providing technical assistance, developing resources, and supporting program sites and participating teachers. The Program Office manages communications and outreach and works alongside the Amgen Foundation to advance the ABE program.
EDC's mission is to create learning opportunities for people around the world, empowering them to pursue healthier and more productive lives. Learn more at www.edc.org.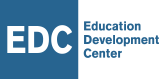 New England BioLabs
New England BioLabs (NEB) supports ABE by donating reagents used in the ABE labs. NEB is a world leader in the discovery and production of enzymes for molecular biology applications. NEB offers the largest selection of recombinant and native enzymes for genomic research in addition to products related to PCR, gene expression, sample preparation for next generation sequencing, synthetic biology, glycobiology, epigenetics and RNA analysis. Learn more at www.neb.com.