About
The Amgen Biotech Experience (ABE) is an international education program funded by the Amgen Foundation. Additional funding and support for ABE-San Diego are provided by New England BioLabs, EmbiTec MiniOne, the K–12 Strong Workforce Program through San Diego Unified School District, the California CCAP STEM Pathways Academy Grant, Mt. San Jacinto College, and San Diego Miramar College.
---
San Diego Site Co-Director, Coordinator, and Lead Technician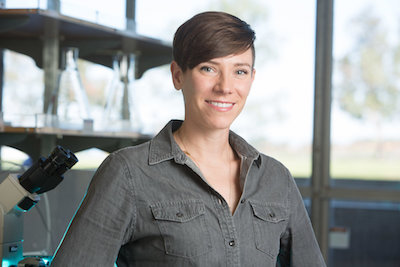 Lauren E. Shipp, Ph.D.
Lauren oversees the overall program, resource management, scheduling, kit and reagent preparation, and curriculum support. She has a B.A. in Integrative Biology from UC Berkeley and a M.S. in Oceanography and Ph.D. in Marine Biology from Scripps Institution of Oceanography at UC San Diego. She was a postdoctoral scholar in molecular neurobiology at the Salk Institute for Biological Studies. Lauren has published research in cell and developmental biology, toxicology, cell physiology, gene regulation, bioacoustics, and curriculum design. She is a faculty instructor with the Reproductive Oncofertility Science Academy (ROSA) at UC San Diego and the science lead with the ROSA-Teacher sister program. She is also the Science Educator at Biocom Institute, and she delivers lectures and workshops in biotechnology at San Diego Miramar College.
San Diego Site Co-Director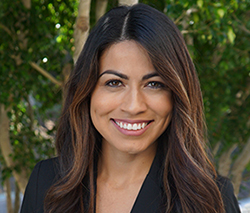 Karmin Noar
Karmin provides overall management of the ABE-San Diego site. She also leads industry recruitment and connections and develops relationships with new program partners that will support, enrich and sustain the program. Karmin is the Executive Director of Biocom Institute, a 501(c)(3) non-profit that supports life science innovation by strengthening the workforce and leaders of tomorrow. She oversees strategies, programs and staff and drive initiatives focused on STEM education and workforce development. Karmin is returning to the ABE-San Diego team after being co-director in 2018.
MSJC Site Coordinator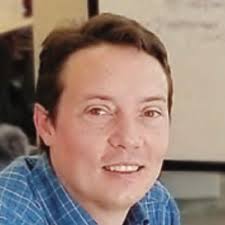 Nick Reeves, Ph.D.
Nick oversees reservations through Mt. San Jacinto College (MSJC). Nick is an Associate Professor of Biosciences at MSJC and holds a PhD in Biology. Prior to becoming a faculty member, he was a postdoctoral scholar in molecular neurobiology at the Salk Institute for Biological Studies.
Student Lab Assistant
As a Miramar College Student Lab Assistant, McKenna assists in the preparation of ABE kits, production and quality control of reagents, lab maintenance, inventory management, website support, and interfacing with teachers for material pick-ups and returns. She has become invaluable to the day-to-day operations of ABE-San Diego.