About ABE San Francisco/Bay Area
About ABE San Francisco/Bay Area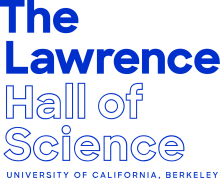 The ABE SF/Bay Area site was established in 2011 and is based at UC Berkeley's Lawrence Hall of Science in Berkeley, California. The Lawrence is a public science center that aims to inspire and foster the learning of science and mathematics for all, especially those who have limited access to science. The Lawrence offers hands-on learning experiences and professional development programs for schools, communities, and homes. It is also home to multiple research and development teams that develop and evaluate educational materials and approaches emphasizing both science inquiry and science content. 
Currently, ABE SF/Bay Area supports over 100 teachers across 40 different schools around the Bay Area. We provide teachers with training, materials, and ongoing support to teach the ABE curriculum in their classrooms.
Teachers in any Bay Area county are invited to attend ABE workshops at the Lawrence Hall of Science for training on the ABE curriculum. After attending the workshops, teachers are eligible to teach the ABE curriculum, borrow equipment kits, and get all necessary consumables for teaching the labs free of charge.