About ABE Greater Los Angeles
The Amgen Biotech Experience is an international education program funded by the Amgen Foundation. Additional funding and support are provided by New England BioLabs, the Orange County Biotechnology Education Partnership, LA/OC Biotech Center, the California Life Sciences/Biotech Initiative, the Foundation for Pierce College, Fullerton College, Pierce College, and California State University-Channel Islands. 
Our Team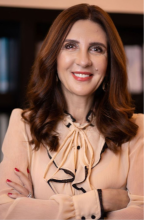 Site Director of the ABE Greater LA Program
Shahira Badran joined the ABE LA team as site director on April 10, 2023. Shahira is a multilingual and multicultural Biology and Biotechnology Educator and Content Expert with 25 years of experience in teaching and educational consulting. Shahira holds a master's degree in Molecular Biology and Genetics, a master's degree in Science Education, and a bachelor's degree in Microbiology/Chemistry.
Shahira dedicated her career to academic teaching and promoting STEM/biotechnology education. Her experience teaching a diverse student body including historically underserved and underrepresented minorities, first-generation youth and non-traditional adult learners prompted her to develop instructional and assessment tools and strategies that bridge academic, ethnic, gender and socio-economic gaps to overcome historical patterns of exclusion which impacted participation patterns and learning outcomes within STEM and higher education.
Shahira serves as principal instructor and content expert at the "Biotechnology Bridge Training Academy," a workforce development program that prepares students, nontraditional adult learners, and professionals for biotechnology careers using an updated industry-specific curriculum and engaging instructional strategies that she developed.
Shahira served as adjunct professor of biology at multiple campuses in the LA area and as tenure-track associate professor and biotechnology program coordinator at Bunker Hill Community College, MA, where she designed and developed the curriculum for a two-year associate degree in Biological Sciences with a biotechnology option for employment and a transfer option. Shahira consulted as board secretary and executive assistant for Nammi Therapeutics, a biotech startup specializing in Chemo- immunotherapy for cancer treatment and serves as educational consultant and industry coach in multiple Biotech initiatives and biotech industry trade organizations.
Shahira is a certified facilitator for anti-bias professional development training for educators at the Museum of Tolerance, where she also volunteers as docent and exhibit guide. Her work focuses on social justice standards and anti-racist pedagogy as a foundation for anti-bias education to promote culturally responsive teaching practices.
Shahira thoroughly enjoys both aspects of her career: biotechnology education and anti-bias education. She "projects" rather than "predicts" students' academic and professional future by believing in each student's potential for transformation and success.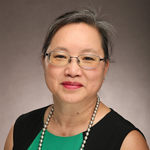 Site Coordinator at Orange County Distribution Center 
Dr. Jo Wu has been a biology professor at Fullerton College since 1990. She serves as the director of the OC Biotech Education Partnership and coordinator of science summer camps, and weekend research projects. Her team of talented instructional assistants ensure that fun, hands-on training occurs at multiple levels for junior high, senior high and college students. Science Summer Camps give opportunities for students to gain lab experience and earn community service hours. 

Jo earned a BA in Biology from University of Missouri - Columbia and a Ph.D. in Cell and Developmental Biology from University of California - Irvine.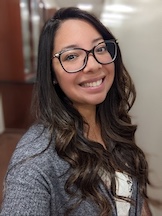 Lab Technician II at Fullerton College
Gladys Rodriguez works with the ABE-Fullerton College distribution center. She is responsible for preparing all reagents and equipment for Orange County teachers. 
Prior to working with ABE, Gladys worked with OC Biotech Education Partnership as an instructional assistant to the science summer camps where she taught lecture and hands-on activities to junior high, high school, and college students, After working in the summer science camp, she began to work for Fullerton College as a TA/biotechnology tutor and outreach planner and coordinator. 
Currently, Gladys works as the lab technician for Fullerton College Natural Science Division in the biology department where she prepares reagents, conduct equipment maintenance, and writes lab protocols. She services about 15 teachers in the biology department.
Gladys earned a BS in Microbiology from California State University - Long Beach and has earned a Biotechnology Lab Assistant Certificate from the Biotech Program at FC.
Some of Gladys' favorite books include The Hot Zone and The Demon in the Freezer. In her free time, Gladys enjoys scrapbooking, making pottery, hiking, trying new coffee shops, playing with her fur baby, and traveling with her husband and family.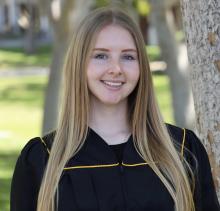 Assistant Laboratory Technician at Fullerton College
Kennedie Doyle works with the ABE-Fullerton College distribution center as an assistant laboratory technician. She manages the equipment and assists in the distribution of the laboratory kits.
Prior to working with ABE, Kennedie was a college tutor providing assistance to students enrolled in introductory biology courses. She prepared virtual or in-person tutoring sessions and enjoyed helping students understand the course material. Currently, she works for the Fullerton College Biotechnology Program managing their social media accounts and attending outreach events.
Kennedie recently attained a B.S. in Molecular Cell Biology and Physiology with a minor in Chemistry from Cal State Long Beach. Prior to transferring to CSULB, she earned a Laboratory Assistance Certificate from Fullerton College as well as received a BACE certification. She hopes to continue her education through the Biotech Program at FC.
Some of her favorite books are Fahrenheit 451 and Into Thin Air. Her hobbies include discovering new music, taking care of her houseplants, and hiking with friends and family.

Liaison at LA Mission College Distribution Center 
Dr. Chander Arora is part of the biotech faculty at Los Angeles Mission College and joined the ABE LA team as the site coordinator in Summer 2021. Holding over two decades of experience in the healthcare industry as well as teaching at the community college in Los Angeles, she was instrumental in getting a biomanufacturing grant from Department of Labor to Los Angeles Valley College. She has contributed tremendously towards women's health working with the World Health Organization, Geneva, on several international projects.
Extremely passionate about helping students, she is known for experience in developing and teaching biotechnology and biomanufacturing courses. An NSF ATE principal investigator, she has trained the trainers, the new hires as well as the incumbent workers in several pharmaceutical industries. She is also a subject matter expert for developing the state assessment exam for the Bioscience industry. Her lead role in the Bridge to Biotech program has benefited about 90% of her students to successfully find jobs in the related fields.
She believes "Dreams are not what you see during sleep. Dreams actually are, which don't let you sleep."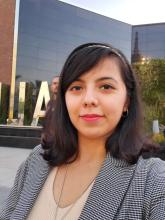 Lab Technician at ABE LA, Los Angeles Mission College Distribution Center.
Mitsy Natareno received her Biotechnology Lab Assistant Certificate from LAMC and serves as a primary contact for teachers and coordinating lab kit distributions. Currently a student at LAMC, she seeks to complete 3 A.A. programs in 2024 as a first generation Latina STEM major. She wants to establish a network community among students to share knowledge and resources. Under the tutelage of Dr. Chander Arora, she was able to discover a passion for biotechnology and a desire for making a difference in people's lives. In her free time, she enjoys walking, reading, and practicing yoga. Mitsy is also an avid music listener. One of her favorite movies is Shawshank Redemption, and one of her current favorite books is The Summer Queen by Joan D. Vinge.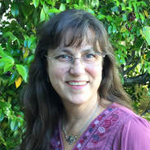 Sr. Site Coordinator/ Lead Lab Technician at Pierce College Distribution Center 
Karin Steinhauer received her bachelor's degree in Microbiology from CSULB. She established a career as a public health microbiologist for the city of Long Beach. She has experience in biology based quality control systems and veterinary medicine. In 2007, after working for Pierce College as the Anatomy & Physiology technician, Karin began working for what was then called the Amgen-Bruce Wallace Biotech Program and has continued on as the Pierce Distribution center coordinator for the ABE program. Her experience and expertise have led to her concurrent title as a "Master Lab Technician" for the global ABE program.
Karin's favorite books are Ishmael by Daniel Quinn, Braiding Sweetgrass by Robin Wall Kimmerer, and The Madd Adam Series by Margaret Atwood. Her hobbies include insect collecting, natural habitat gardening, wildlife rehabilitation, and hiking. Karin is passionate about helping students question, understand, and connect to the natural world.
"Science and everyday life cannot and should not be separated". - Rosalind Franklin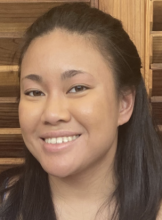 Site Coordinator/Lab Technician at Pasadena Bio Collaborative Incubator
Samantha Leano received her bachelor's in biotechnology and bioinformatics, with a minor in human rights at the University of California, Davis. For almost 3 years, Samantha has dedicated her life to research in both the pharmaceutical and agricultural industry. She has collaborated on numerous projects with a variety of departments like the UC Davis Plant Sciences and Agricultural department, UC Davis Medical Center in partner with the FDA, and Cedar Sinai Medical Center. Her most notable, and more recent, research is her own study in creating deep-learning simulations in understanding evolutionary selective sweeps in domesticated sunflowers (which is her favorite plant!). Samantha is a current member of the Botanical Society of America, which is an organization that hopes to inspire and promote knowledge and innovation in the botanical sciences for the benefit of students and the environment. Aside from her research, she has also volunteered in many grassroots organizations in support of climate change, gun control, and tailoring medicine for minority communities. She still finds time to donate blood and participate in disaster training through the Red Cross LA-chapter.
Samantha's hobbies include volunteering, spending time with family and friends, and attending research conferences. Her favorite book series is MARCH by John Lewis and Andrew Aydin.
As the PBC site coordinator, she works in collaboration with teachers on creating an inclusive learning environment to help teachers and students acquire hands-on lab experience in biotechnology.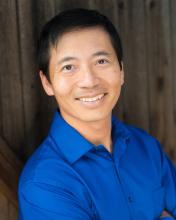 Site Coordinator/Lab Technician at LA Trade Technical College Distribution Center 
Robert Nguyen received his bachelor's degree from the University of Houston with a major in biology and a minor in chemistry. After college, he spent several years in Houston working as an environmental chemist and as a laboratory supervisor, overseeing the department that handled organics extractions and testing. Robert has over 23 years of experience in education. Before joining the ABE LA team, he worked as a math and science teacher at a private high school in the San Gabriel Valley. The subjects he taught included biology, AP biology, chemistry, physics, and all levels of math up to AP calculus. His greatest joy was seeing his students develop an interest in a subject they previously found difficult or intimidating. In addition to teaching, he also assisted with college counseling and appreciated the opportunity to help students apply to and get accepted into some of their dream schools. Although he is no longer working directly with students, he is excited to be working with fellow educators.
Robert's hobbies include tennis, hiking, and oil painting. He is a member of the Pasadena Society of Artists and enjoys painting scenes of urban realism. His favorite book is The Lord of the Rings by J.R.R. Tolkien.

Sr. Site Coordinator/Lab Technician at Channel Islands 
Luz Hernandez is an ABE LA liaison who serves as the primary contact for teachers and is responsible for daily lab operations.
Prior to joining the ABE LA team, Hernandez worked as a biology lab technician at Caltech and has 5 years combined experience developing S.T.E.A.M education programs with an emphasis in environmental and wildlife biology in museum and zoo settings. 
Hernandez received her bachelors of science from California State Polytechnic University, Pomona, where she majored in Environmental Biology with a zoology minor. Hernandez is a member of the Ecological Society of America, and organization of science professionals dedicated to advancing public awareness of the importance of ecological sciences.
Her favorite books include The Demon-Haunted World: Science as a Candle in the Dark by Carl Sagan, The Overstory by Richard Powers, and In the Shadow of Man by Jane Goodall. Her hobbies include nature-journaling, insect collecting, hiking, and rock climbing. 
"To be yourself in a world that is constantly trying to make you something else is the greatest accomplishment." - Ralph Waldo Emerson