Events
Professional Development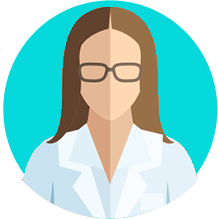 ABE Ireland Labs 1–4
Locations and Dates:
UCD - Saturday 9th September 2023
Monaghan Education Centre - Wednesday 13th September 2023
Drumcondra Education Centre - Saturday 16th September 2023
Laois Education Centre - Monday 18th September 2023
All workshops run from 10am - 3pm.
To register for any of the above workshops, please fill out the form found here.
About these events:
These training workshops are for teachers new to the ABE Ireland programme, or who haven't implemented ABE labs in a number of years. The workshops will cover ABE labs 1–4 covering micropipetting, gel electrophoresis, DNA digestion and ligation. There will also be sessions with a veteran ABE teacher on implementing the labs in school, and a guest speaker on their career in research. After the workshop attendees will be able to book loans of all the equipment and samples needed to run ABE Ireland practical labs in their school.
Please note that there has been a high demand for our training workshops recently. Because of this we anticipate we will need to start waiting lists. If you intend to come to one of the workshops please register early. We will be in contact in the run up to the workshop with more information and to check that you can still make it.
Please contact abe-ireland@ucd.ie with any questions.