About ABE Greater Los Angeles Area
The Amgen Biotech Experience is an international education program funded by the Amgen Foundation. Additional funding and support are provided by New England BioLabs, the Orange County Biotechnology Education Partnership, LA/OC Biotech Center, the California Life Sciences/Biotech Initiative, the Foundation for Pierce College, Fullerton College, Pierce College and California State University-Channel Islands.
Our Team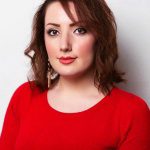 ABE-LA Director
Mahsa Khatibeghdami is passionate about introducing Biotechnology and the science world to students and providing various opportunities for them to explore their interest in science and technology.
Mahsa has joind ABE-LA team, having served as faculty at Saint Xavier University and the City Colleges of Chicago. Prior to that, she was a Senior Research Scientist at the University of Illinois at Chicago where she had the opportunity to manage laboratories and grants while conducting research in the field of cancer biology.
Mahsa obtained her undergraduate degree from University of Tehran, Iran in Microbiology. Later, she earned her master's degree in Biotechnology from Illinois Institute of Technology in Chicago, IL. Since then, she has been sharing her research work by publishing scientific papers in the field of biology.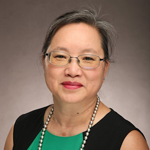 Site Coordinator at Fullerton College Distribution Center 
Dr. Jo Wu has been a Biology professor at Fullerton College since 1990.  She serves as the director of the OC Biotech Education Partnership and coordinator of science summer camps, and weekend research projects.  Her team of talented instructional assistants ensure that fun, hands-on training occurs at multiple levels for junior high, senior high and college students. Science Summer Camps give opportunities for students to gain lab experience and earn community service hours.  The ABE-FC distribution center relies on Jessica Wu-Woods to prepare reagents and equipment kits for Orange County teachers.

Jo earned a BA in Biology from University of Missouri - Columbia and a Ph.D. in Cell and Developmental Biology from University of California - Irvine.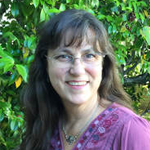 Site Coordinator/ Lead Lab Technician at Pierce College Distribution Center 
Karin Steinhauer worked for many years in the fields of quality control and public health microbiology as well as veterinary medicine. In 2005 after working for Pierce College as the Anatomy/Physiology technician, Karin began working for what was then called the Amgen-Bruce Wallace Biotech Program and has continued on as the Pierce Distribution center coordinator for the ABE program.  Her experience and expertise have led to her concurrent title as a "Master Lab Technician" for the global ABE program.
Site Coordinator/ Lab Technician at LA Trade Technical College Distribution Center 
Stacy Zamora is an ABE-LA Staff Liaison that serves as primary contact for teachers and assists in lab formation and upkeep.
Since 2017, Zamora worked as a teaching associate at CSUDH– teaching over 20 Biology classes in the span of 4 years. Previously, Zamora was a healthcare worker specializing in mental health services serving underrepresented communities in Lynwood, CA.
Zamora received my Bachelor of Science from CSUF in 2017 – majoring in Biological Sciences with an emphasis in Marine Biology and a minor in Gerontology. She is currently in the last semester of my Master of Science program at CSUDH, majoring in Biology with her main focus being neuroscience. Zamora is a member of the Society for Advancement of Chicanos/Hispanics and Native Americans in Science (SACNAS) and have presented and attended at their conferences.
Her favorite books are Catch-22 by Joseph Heller, The Tale of the Dueling Neurosurgeons by Sam Kean, and The Immortal Life of Henrietta Lacks by Rebecca Skloot.  When she isn't reading, Zamora enjoys hiking, and spending time with her mom.
"Education is the most powerful weapon which you can use to change the world". – Nelson Mandela